Présentation FR
Rejoignez le Fan Club Officiel
Abonnement valable jusqu'au 31/12/2023 et donne droit à :
- Un t-shirt exclusif
- Une carte postale du groupe
- Une carte de membre plastifiée
- 15% de réduction sur le e-shop
- L'entrée prioritaire et l'accès à une fan-zone réservée aux membres du fan club lors des concerts en tête d'affiche
- l'accès au soundcheck et des invitations aux répétitions du groupe
- La newsletter du groupe
- Des vidéos et morceaux inédits réalisés par le groupe et destinés uniquement aux membres
- L'organisation de soirées spéciales dédiées aux fans
- L'organisation de déplacements en car pour les concerts de Sortilège
Montant de l'abonnement : 30€ (uniquement pour la France métropolitaine)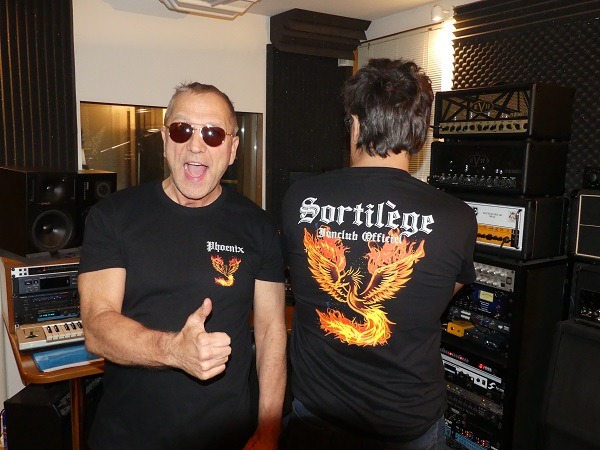 Présentation EN
Join the official fan club
Membership expires on 12/31/2023 and gives you access to :
- An exclusive tee-shirt
- A postcard of the band
- A laminated member card
- 15% discount on the e-shop merch
- Early access to concerts, and access to a fan-area reserved to fan club members at headline shows
- Access to soundchecks and invites to the band's rehearsals
- The newsletter of the band
- Access to unreleased songs and videos made by the band and intended only for fan club members
- Access to special events organized for the fans
- Access to bus rides to the band's shows
Membership price : 38€ (Europe and UK), 42€ (International)
So what are you waiting for?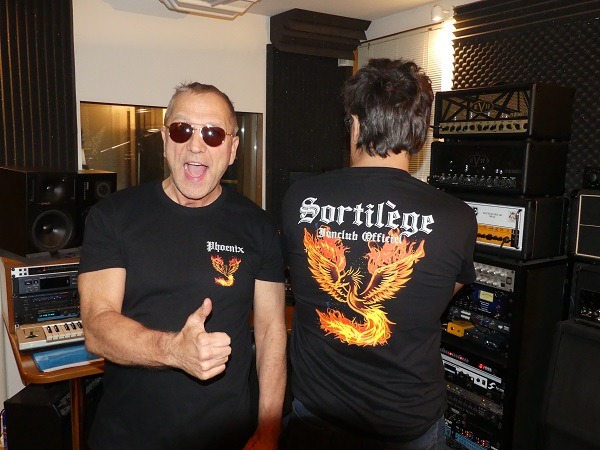 Produits exclusifs
En tant que membre du Fan Club Phoenix vous pourrez bénéficier d'un accès à des produits exclusifs tels que ces boites de médiators personnalisés... Alors, serez-vous notre prochain Phoenix membre ?
⋅
As a Phoenix Fan Club member you will have access to very exclusive products like these Sortilege customized pick boxes... So, will you be our next Phoenix member?
Contact
Rejoignez le groupe facebook officiel du fan club pour échanger avec d'autres fans !
Pour toute question concernant le fan club au autre, veuillez nous écrire à l'adresse mail ci-dessous.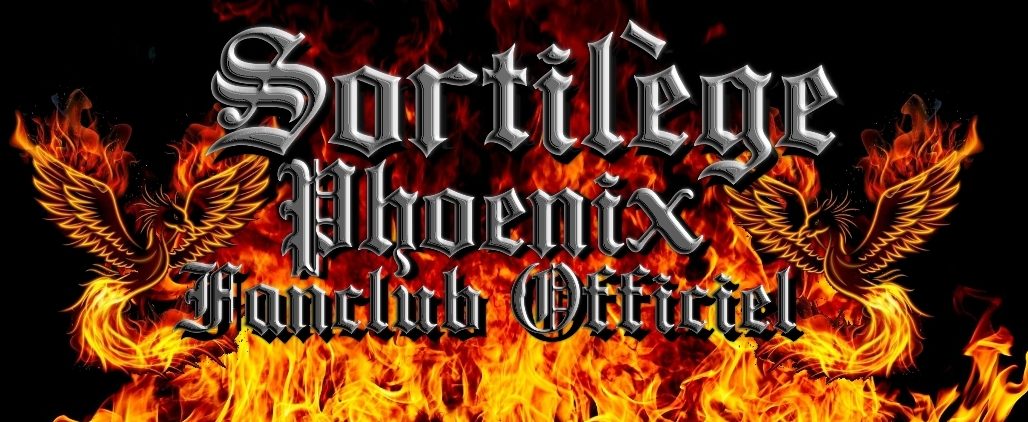 Management
SBC PRODUCTION | 30 Bis Rue du Vieil Abreuvoir | 78100 | SAINT GERMAIN EN LAYE | France
Booking
SBC PRODUCTION | 30 Bis Rue du Vieil Abreuvoir | 78100 | SAINT GERMAIN EN LAYE | France